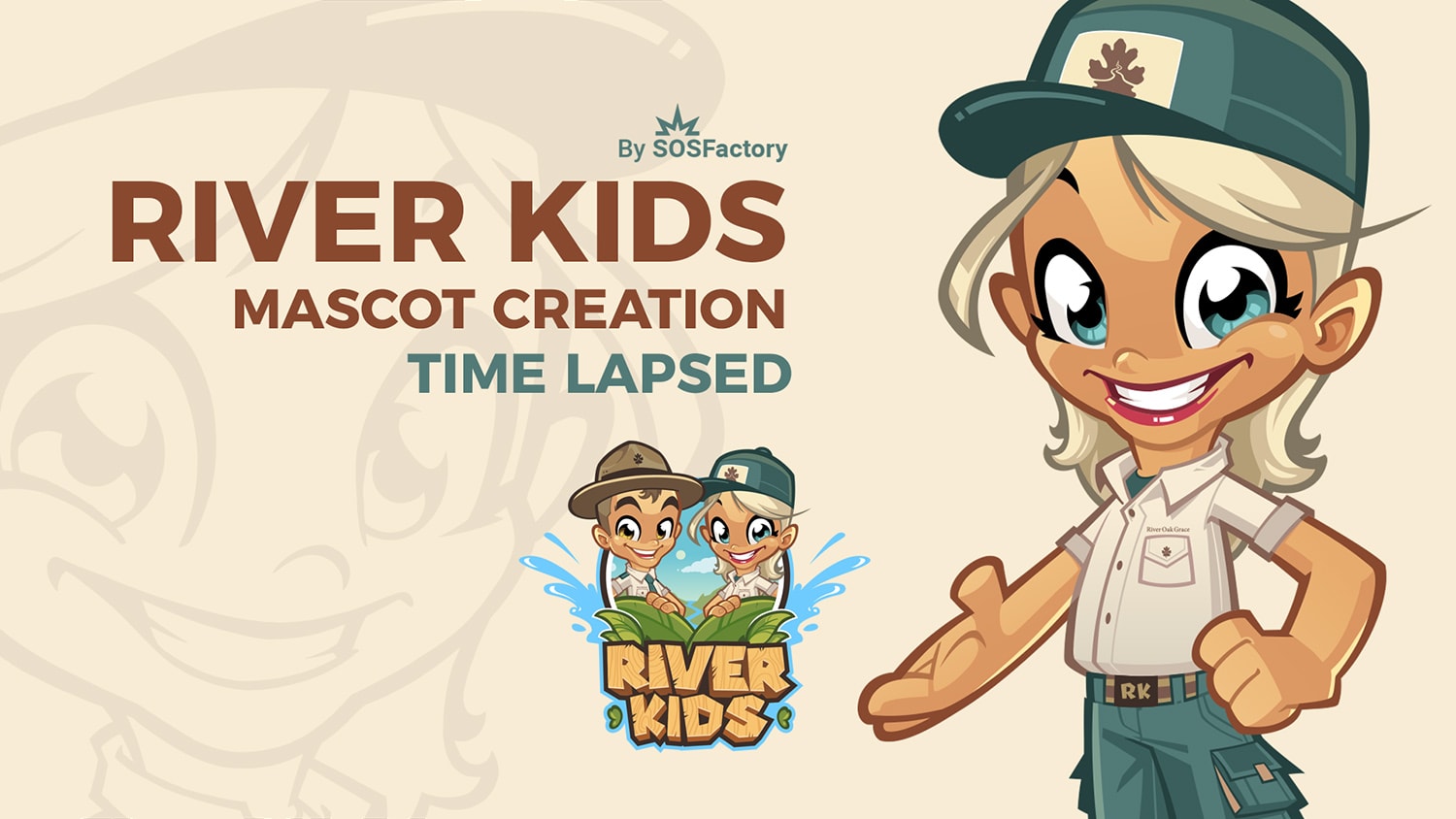 07 May

Mascot Logo design process for River Kids
Mascot Logo Design Process
In this post I will share my mascot logo design process for River Kids project, a new children's building. It is managed by River Oak Grace community church in California that sits on the Stanislaus River.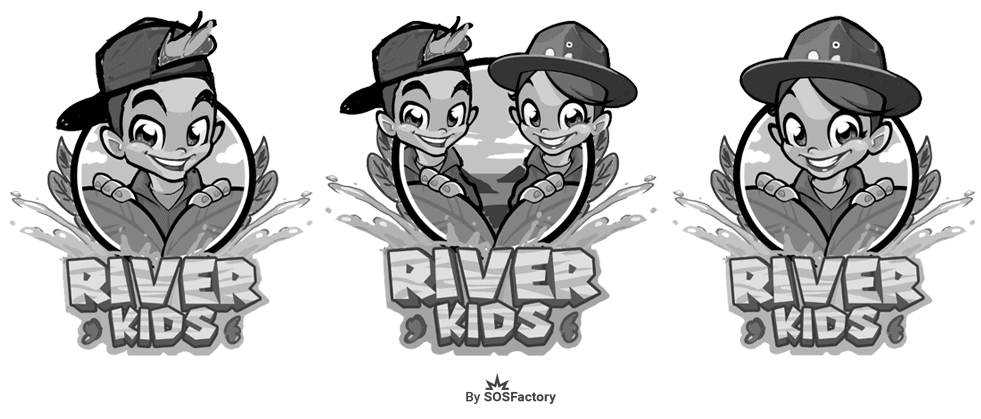 Because of my illustrative approach I alway struggle aiming for simplicity when designing cartoon logos.  Pastor Korey Buchanek specifically requested a very illustrative logo design to be used on big applications. I had full freedom and a lot of fun with this one.
In the briefing, the client stated the cartoon logo design should be: colorful, kid friendly (5 – 14), active, fun, cartoon. Including wood, water and outdoor elements. Since they requested 2 mascot designs and a logo, I planned everything so I could provide 3 logo variations and several other design elements for the same price.
So those 2 mascot characters could be used individually and also somehow could interact together. They will use it as mascot logo and mascot icon too.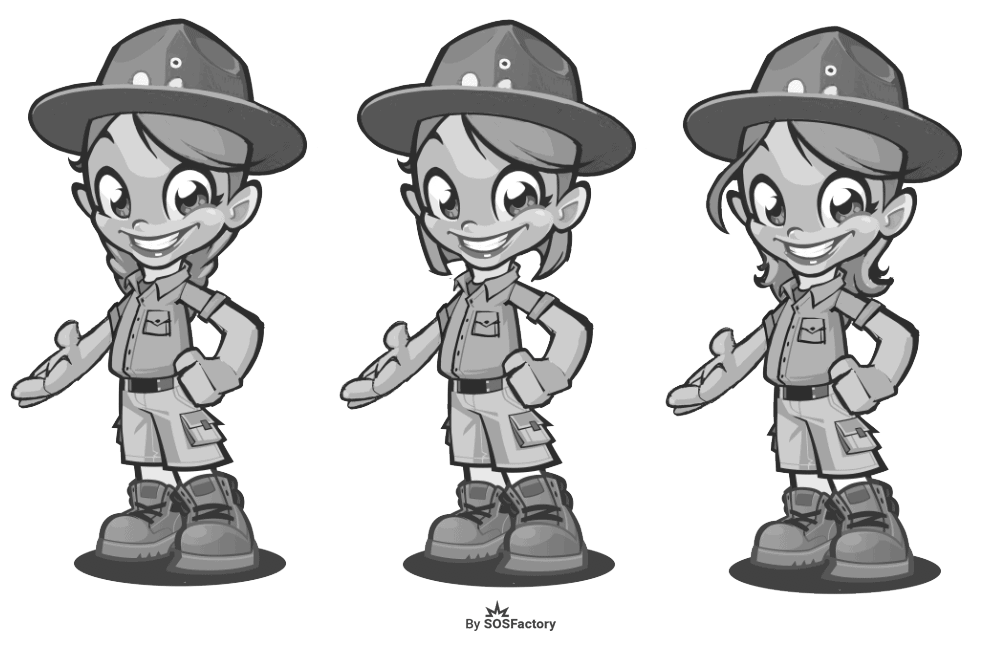 After exploring different options, the mascot logo chosen by Korey was girl and boy in park ranger clothing.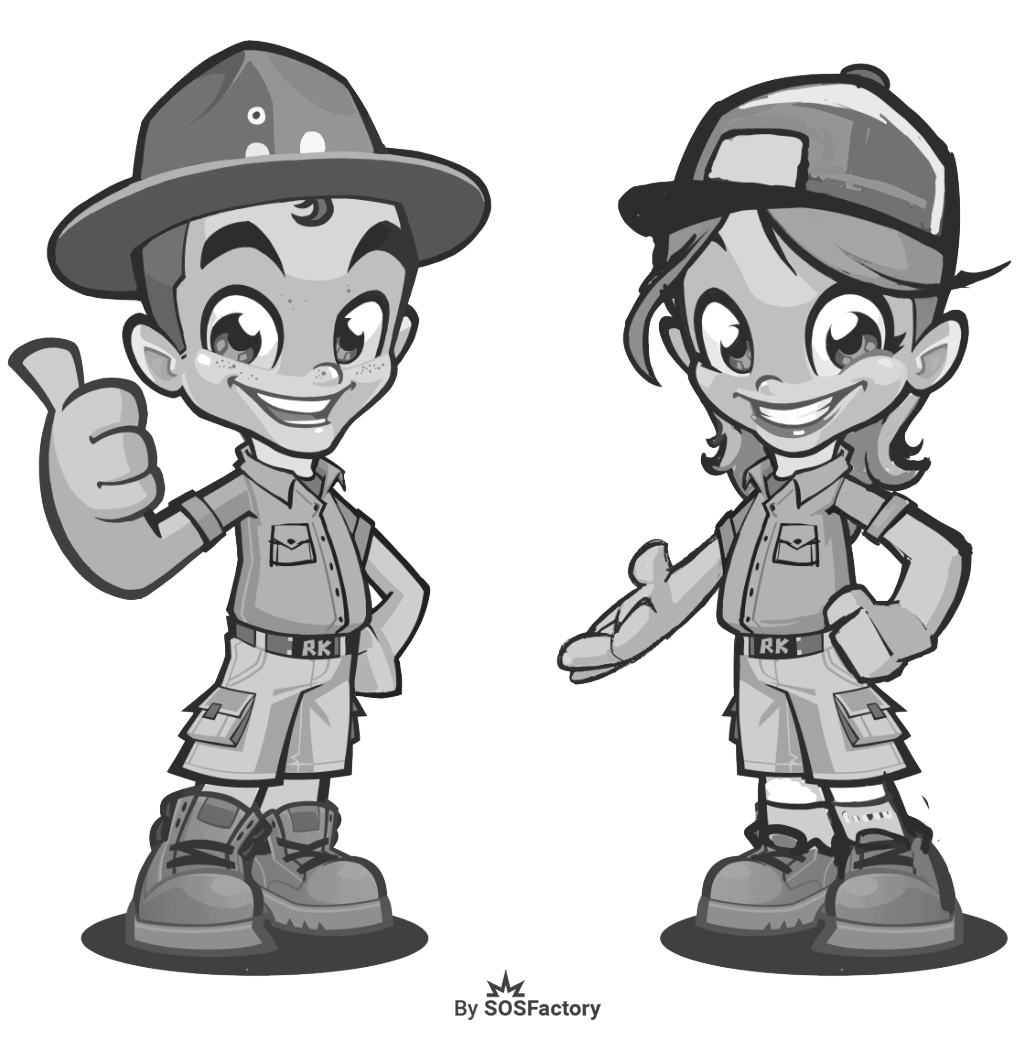 For consistency I used the same body for both mascot characters. I just changed head, clothing and arms bringing some uniqueness to the designs.
After a few revisions and once the client was happy with the mascot design proposals, I proceed with the final mascot characters. In this time lapsed video you can see the cleaning process in Photoshop, from approved mascot design sketch to final bitmaps. I spent around 3 hours of work.
Once I get pixel a perfect bitmaps based mascot character illustrations, I proceed to vectorise with Vector Magic. This way the client can print as big as desired with no quality loose. Finally I import vector files into Illustrator and make small adjustments.
Nice chance for mascot customisation!. I added the tie as an add-on, so the client can have a more formal or a casual look on demand.
Roll-over the mascots to see both variations.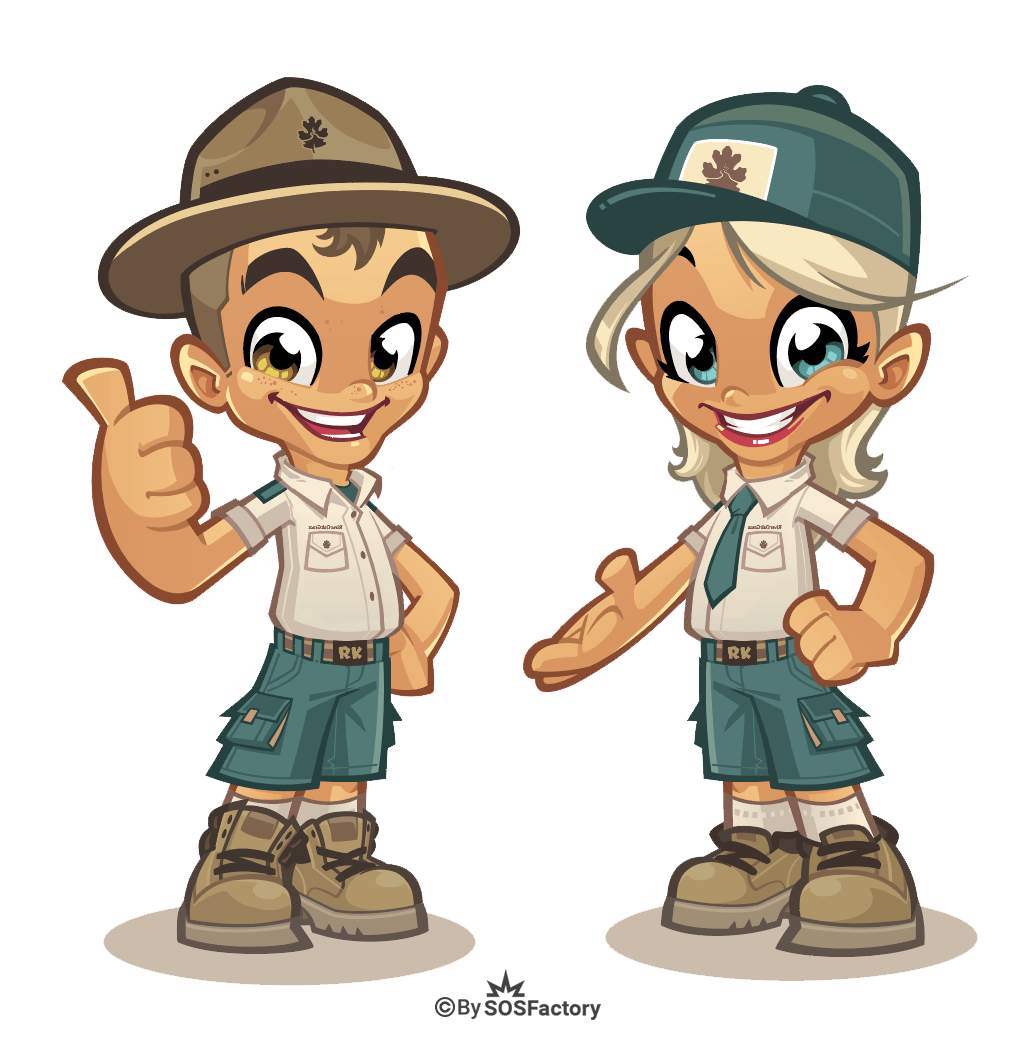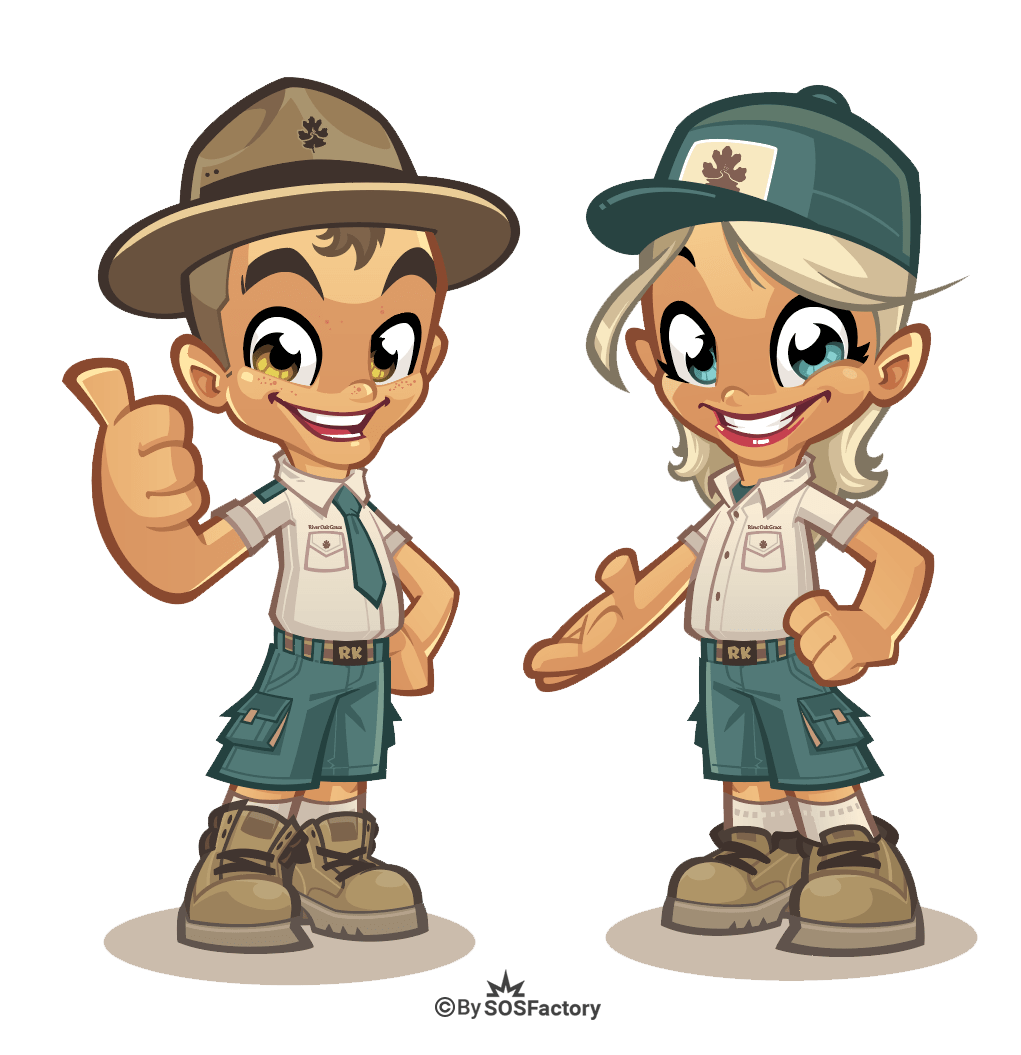 Mascot characters are vectorised so I proceed with the final vector logo design in Illustrator. I normally customise free fonts not only because it brings some uniqueness to the design, also because you can save a lot of copyright troubles with free fonts.
And finally I proceed to create all design elements for the brand identity kit.
I hope you enjoyed my design process!!
"It's been a pleasure to work with you. Thank you for your time and excellence towards this project."