06 Apr

How to create an avatar in Photoshop
SOSFactory Avatar Creator for Developers
Premium Royalty Free avatar system based in Photoshop.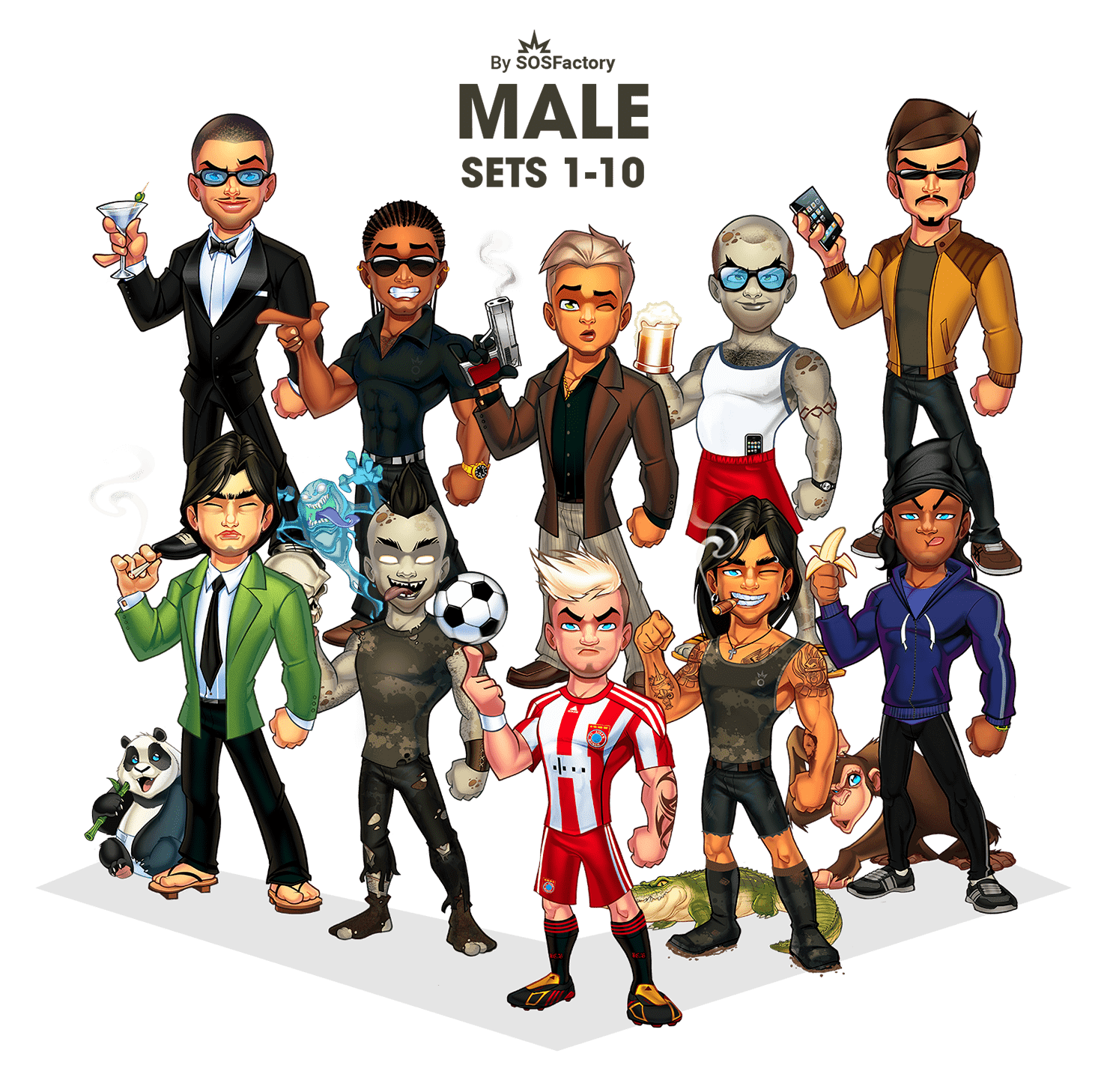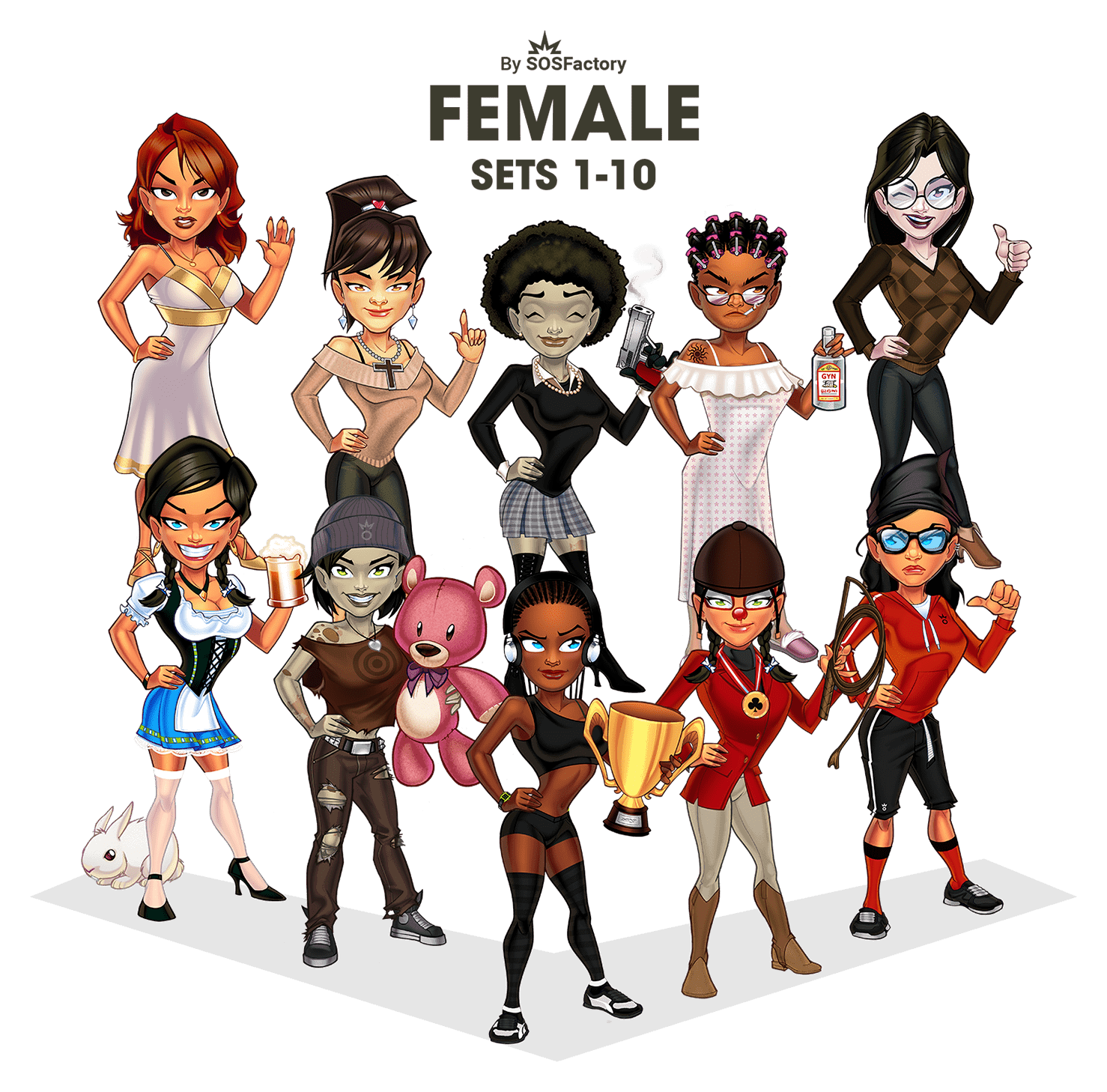 App or game developer?
Need hundred of avatars?
Want to engage users?
I have created a very affordable avatar creator with hundred of items and thousands of combinations, premium graphics, high resolution, full body Avatar Creator for male and female characters, fully customizable and editable from the skin color or hair dresses to the clothing.
Pick your avatars!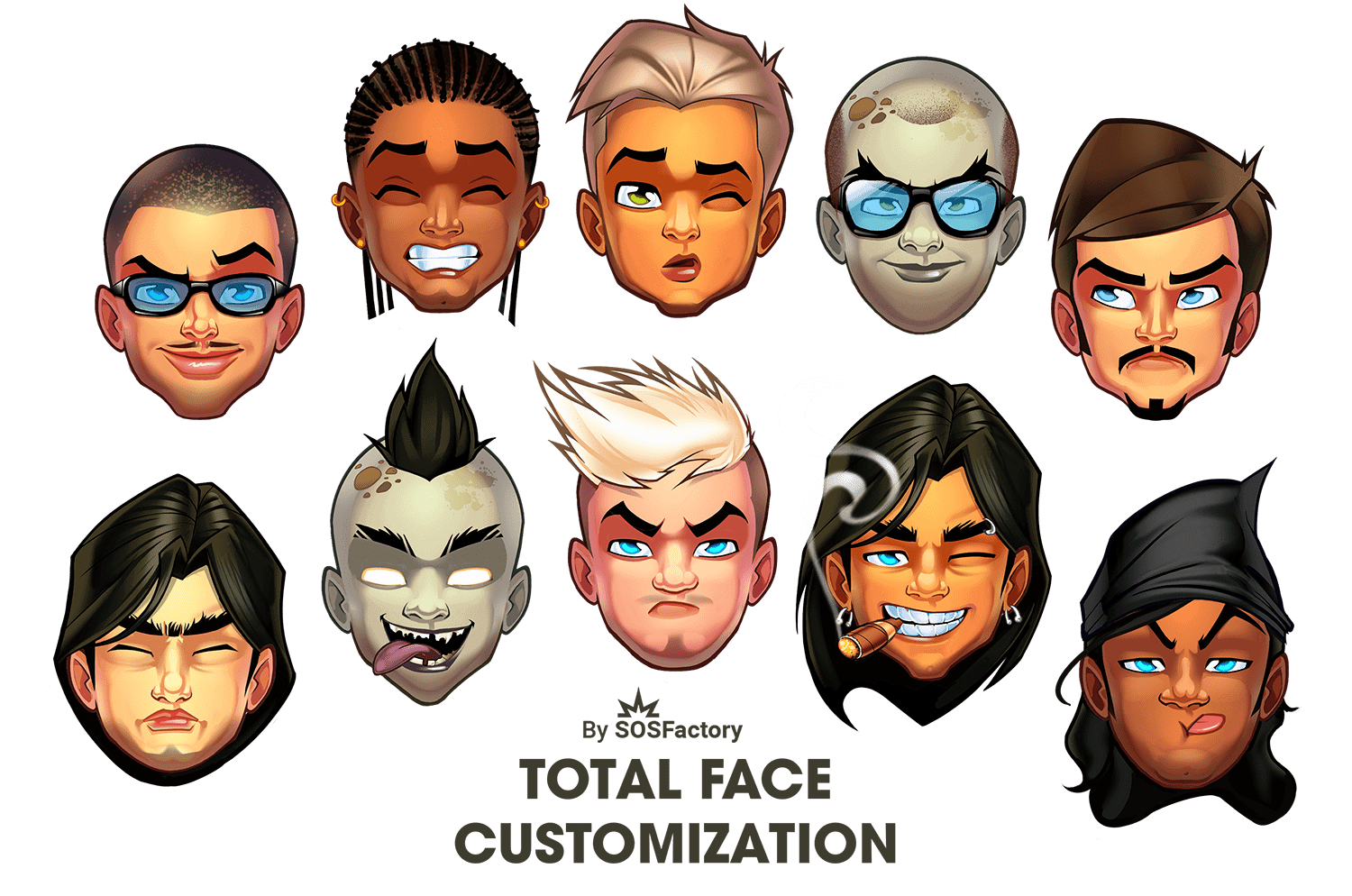 Create your Avatar easily
Once you download your Photoshop files you can create your own avatar in a matter of seconds. All you need is Photoshop and 2 scripts I have created for you.
In this video I show you how to create your own avatar.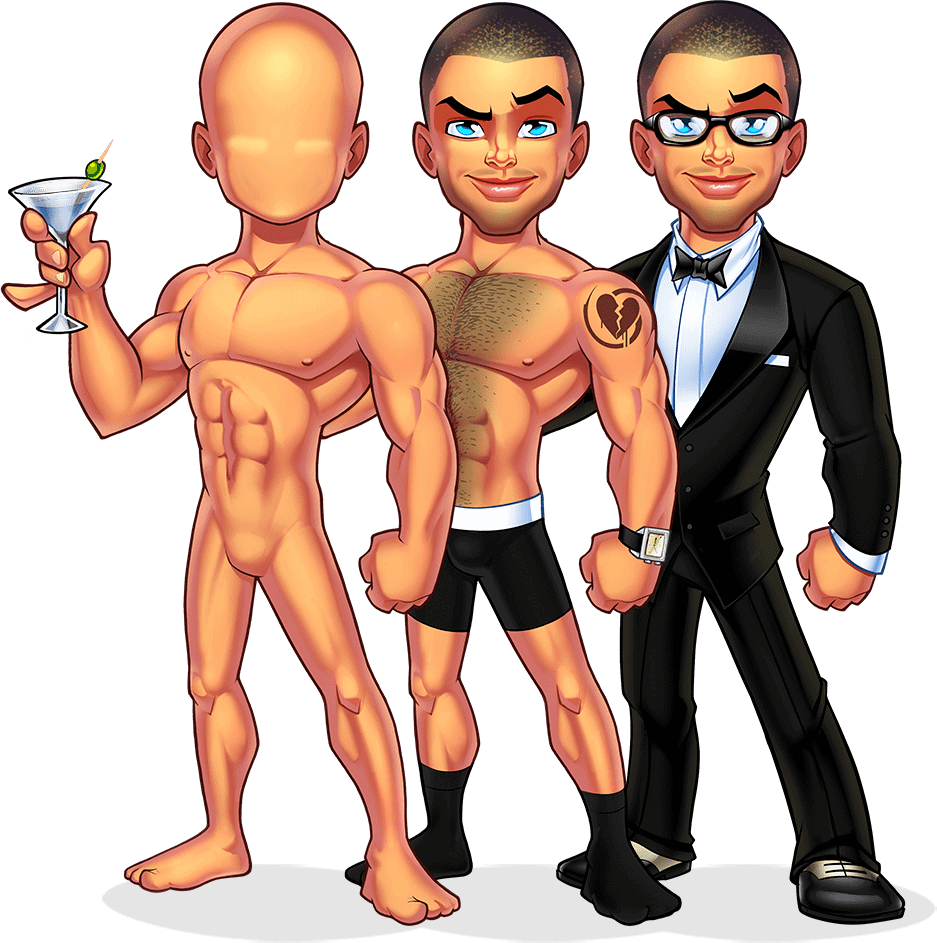 Customizable Full Body Avatar maker
Each set contains 15-20 items and I have created more than 20 sets per genre, it means you have 600-800 items with 6 colors to choose from. You can also edit, combine or create new items.
6 Color Variations per Item
Each item comes in 6 different colors, I also include a source Photoshop file fully layered, so you can edit the items and create new combinations easily.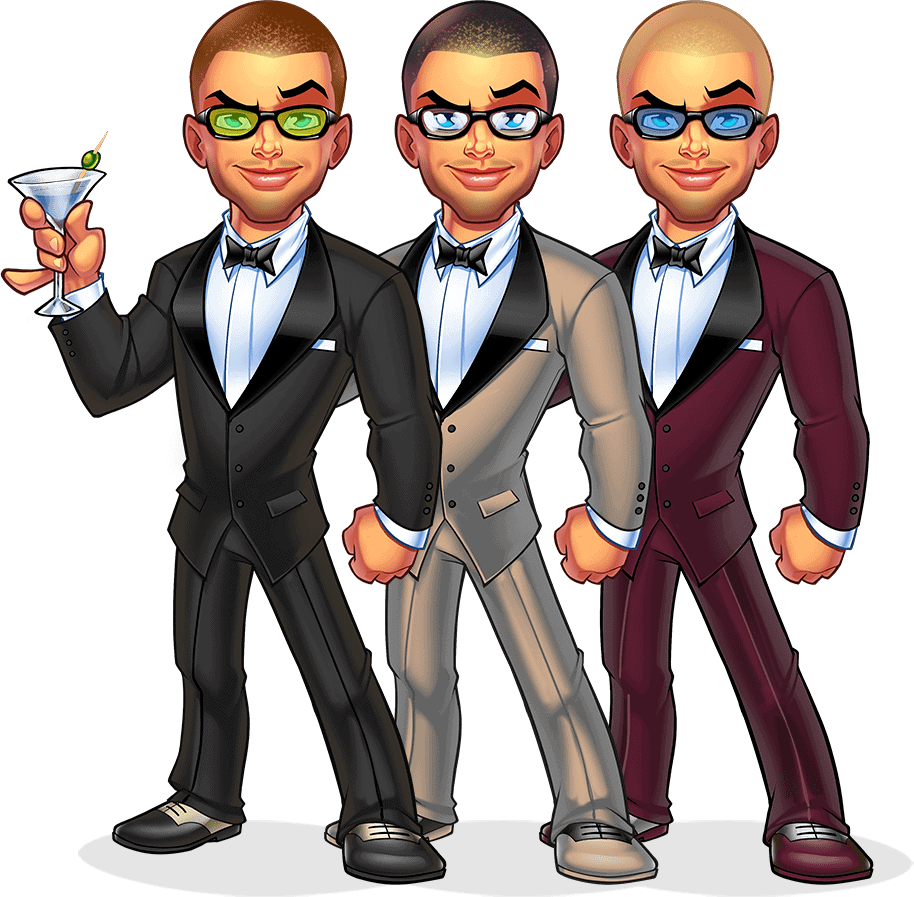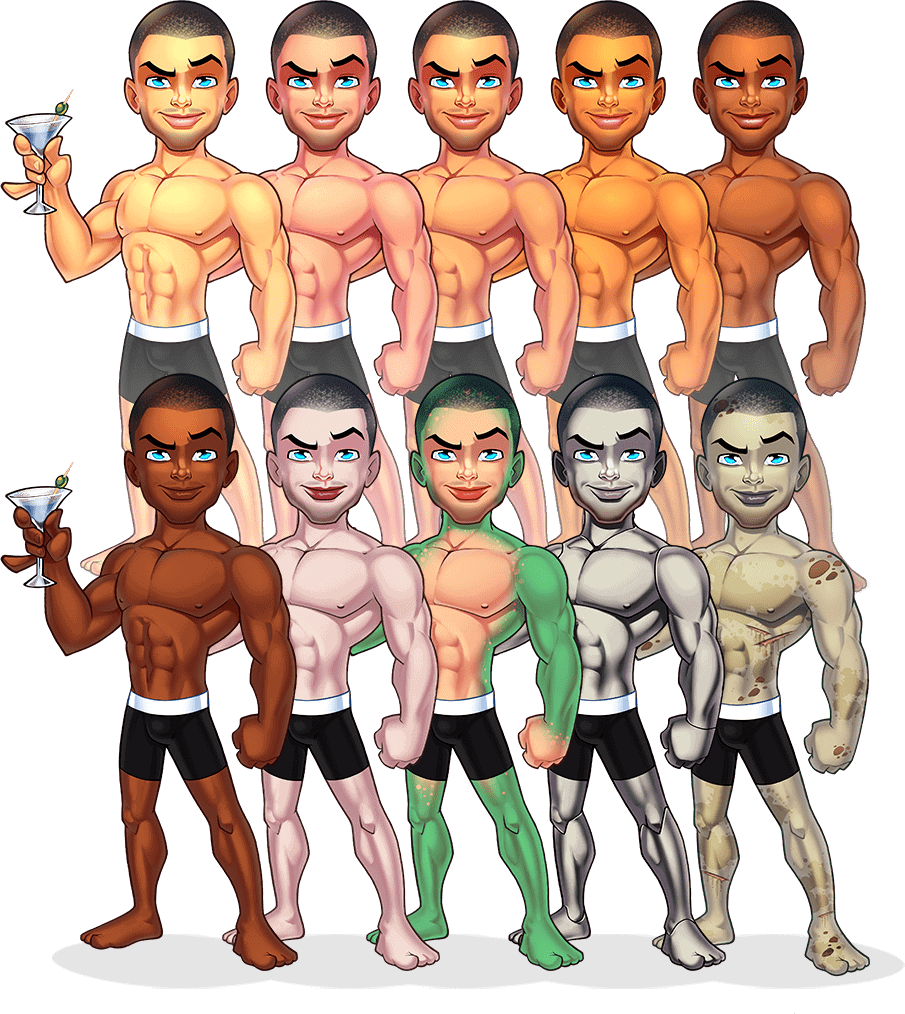 Avatar with 10 skin tones!
I created 10 skin tones, from light to dark, this way you can create characters of all races in the world: asian, latino, afro, european… including vampires, robots, zombies… even aliens!
If it's not enough you can create your custom skin item since I provide a source file fully layered.
Facial features adapt to the skin
Some avatar makers change the skin tone by using transparency, easy job but poor results… I opted for creating skin items manually.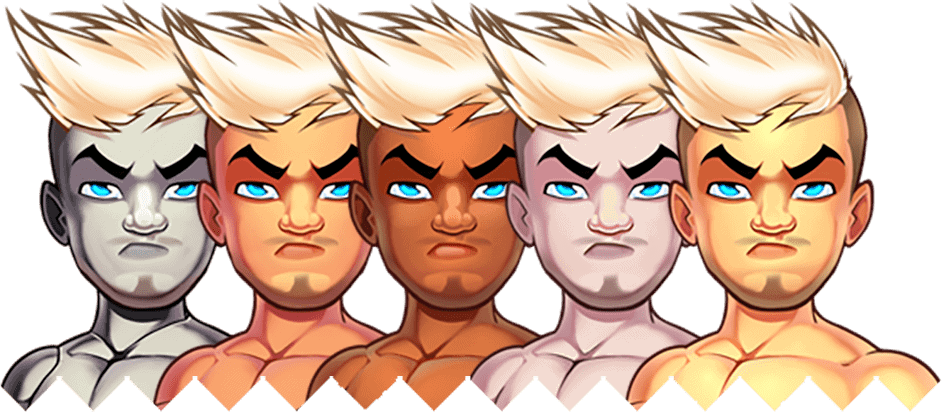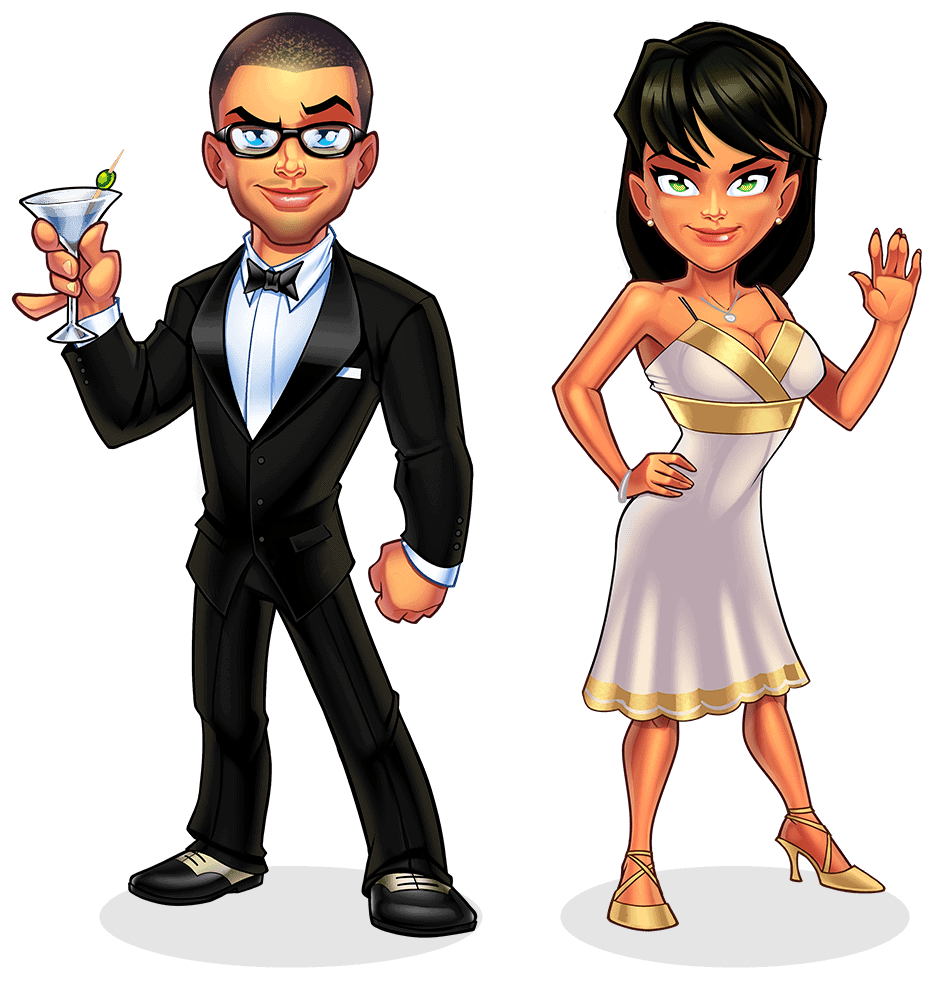 Also Female Avatars creator!
This full body avatar creator is available for male and female characters. Every set in the male version has a correspondent female version: sportive avatars, zombie avatars, dress night avatars…
Get Female Avatars!
Available Backgrounds (13/13)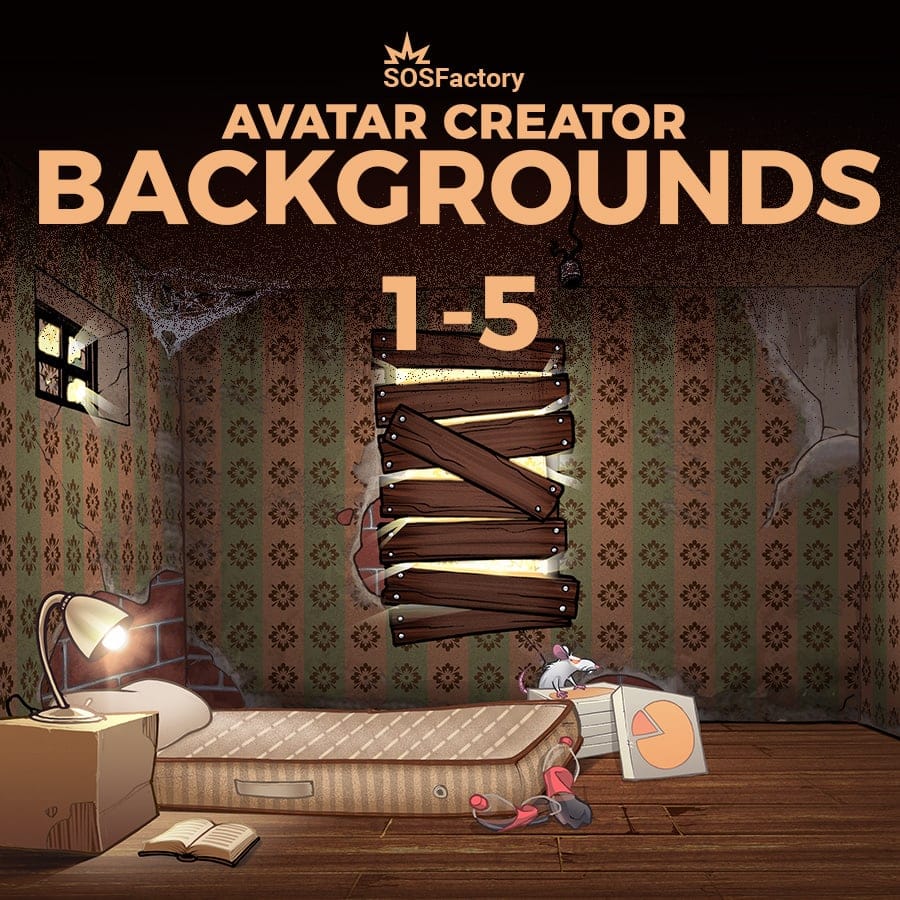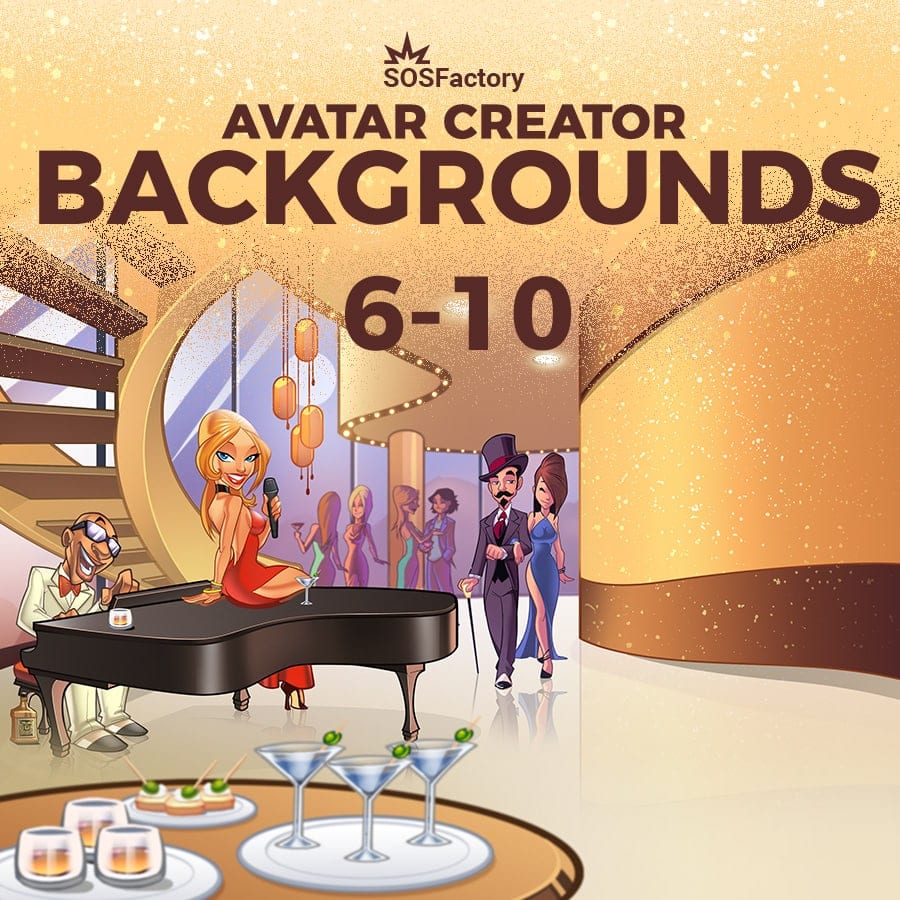 Photoshop based Avatar Backgrounds: high resolution files 3000x2300px, fully layered and reasonably editable. Backgrounds with 14 levels of progression, from really poor to extremely wealthy.
Go Shopping!
Custom scripts for File handling
You may need to rename your items following a nomenclature given, you can use my scripts Batch Rename and Export Layers to PNG Files to do it in a matter of seconds, all items will stay at its original position in the canvas so you can stack them and it will fit perfectly.
In the video at the beginning of the post I show you how do it.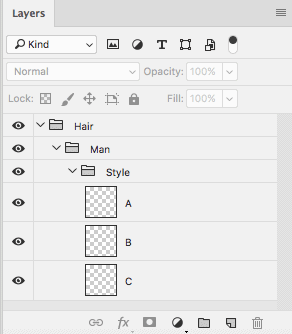 1.- You create this structure.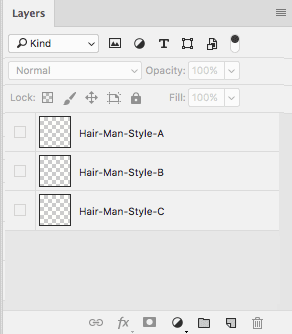 2.- Run the script to rename layers.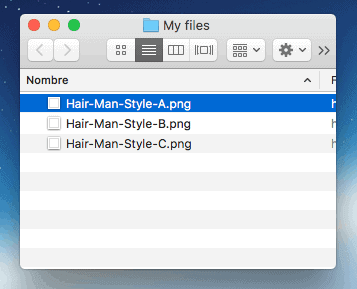 3.- Additionally you can export to files.
More Avatar combinations soon!!
I have created around 20 sets per genre but you can combine them to create new combinations, those are just a small amount of the avatars you can create.
Frequently Asked Questions
Replies to the most common questions are listed here, feel free contact me if you need support.
What is included in each set?
This Avatar Creator has thousands of interchangeable items grouped in sets, each set contains:
15-20 items, up to 6 color variations per item.
10 different skin color in each set (including funny ones: vampire, zombie, robot and alien).
1 PSD layered so you can create your own color and combinations.
1 PSD with all items grouped in folders for easy naming and exporting.
High resolution, high quality bitmaps (3.000×2.500 px).
Custom Script to rename Photoshop layers automatically so you can export to PNG following a nomenclature given.
More sets you have more combinations you can make 🙂
How could I rename Photoshop layers/files to a specific nomenclature?
Could I export Photoshop Layers to PNG Files?
I also have an script to export Layers to PNG files, this script will preserve the layer's name and the item's position in the canvas.
Could I import PNG Files to Photoshop Layers?
Once you have exported all Photoshop layers (one or more sets) to PNG files, you can pick one item in each category and import it into Photoshop with the native script "files to layers" to compound your avatar quickly.
How could I exchange items between sets and place it in the right place?
You can move items between sets with Duplicate feature, this will move the item to another document exactly in the same position of the canvas, so it will fit perfectly.
Could I edit the item's color?
Yes, you can!
Which each set I include a PSD file named "Source" with all items layered, so you can create a new colors just by clicking CTRL+U (CMD+U for Mac users) and adjusting each layer's color.
Can I create more items?
Feel free to modify and combine different items. Since all items are fully layered you have a lot of room to play.
Could I change the stacking order of the items?
Of course you can, the stacking order is flexible but it may not fit with other items, this is the stacking order I suggest: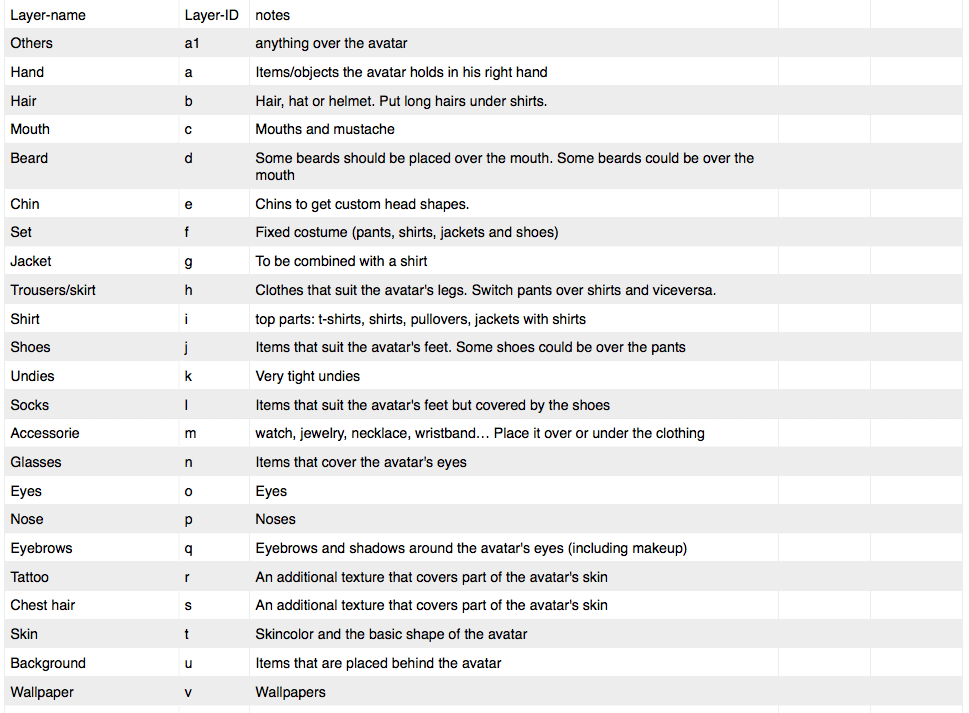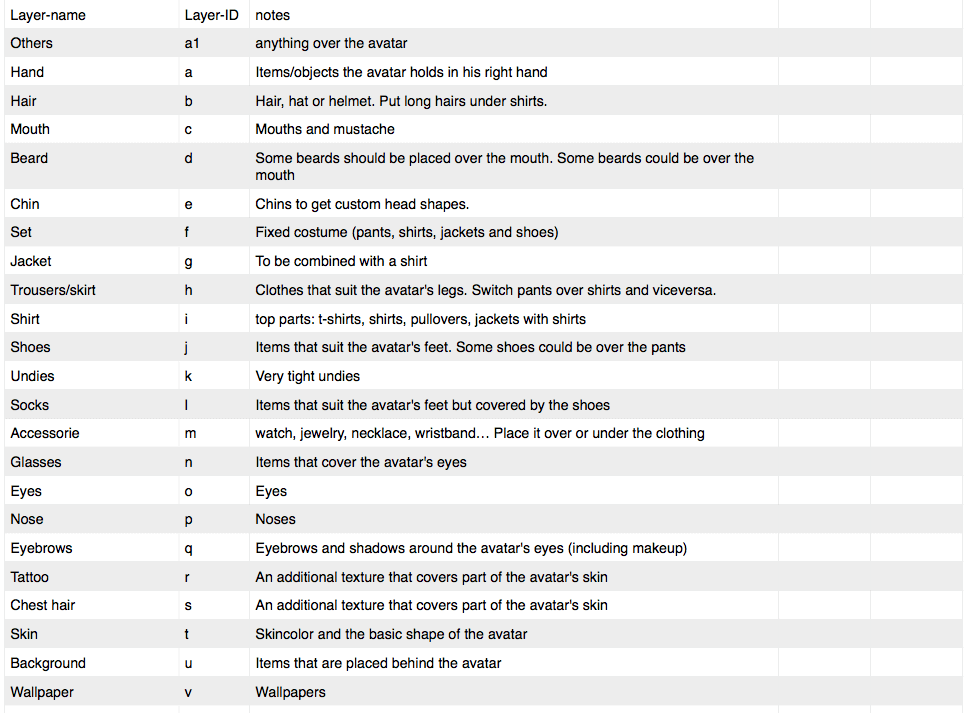 Can I use this Avatar Creator for commercial purposes?
You can use my avatar creator for commercial purposes as long as you don't sell, license or redistribute it.
Every purchase of my avatar creator grant you the use in just 1 project. If you use it on a second project you should purchase it again.
Contact me if you require a developer license for unlimited usage.