23 Jun

Worldcup Russia 2018 Mascotization Project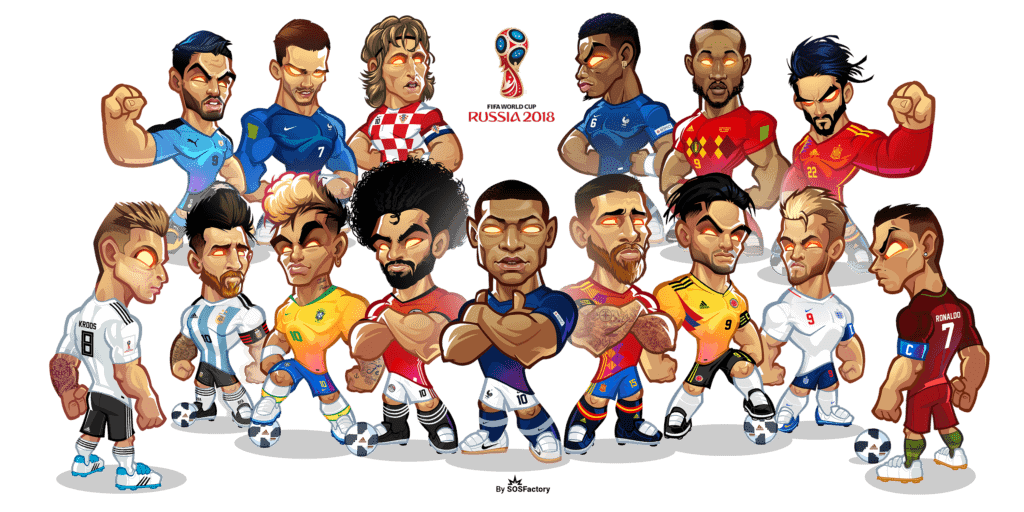 Believe it or not, even when I'm an experienced mascot designer with more than 12 years on my back and a few top team sports mascots created, I have little to no control over the creative process in any commercial work, I know what works and what won't works but client rules... as a professional mascot designer you need to handle this lack of control as this can be quite depressing.
I love football and I really admire the social influence that top football players can profess over a wide range audience. This is the reason why I decided spending some time in a personal project of mascotization for top players in Russia 2018 Worldcup.
No deadlines, no instructions, no restrictions.
Avataker Apparel, quality garments designed, printed and heat pressed by SOSFactory.
More Info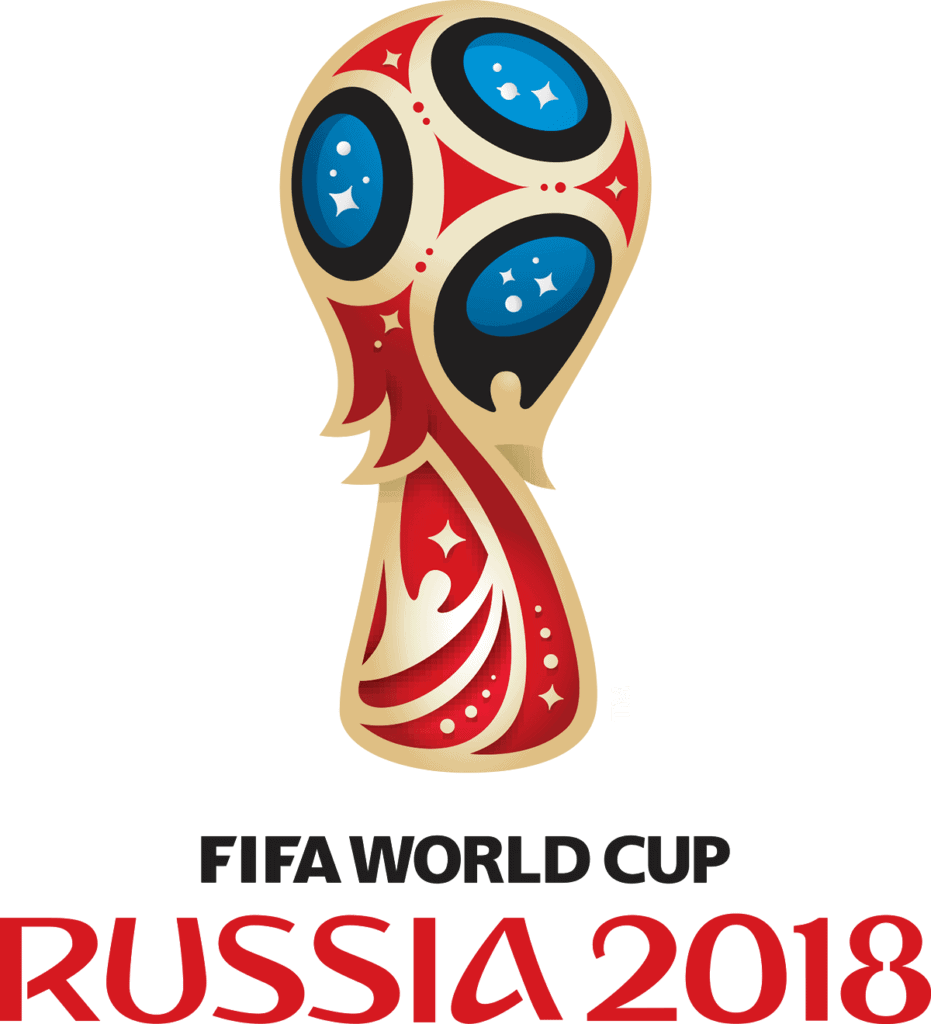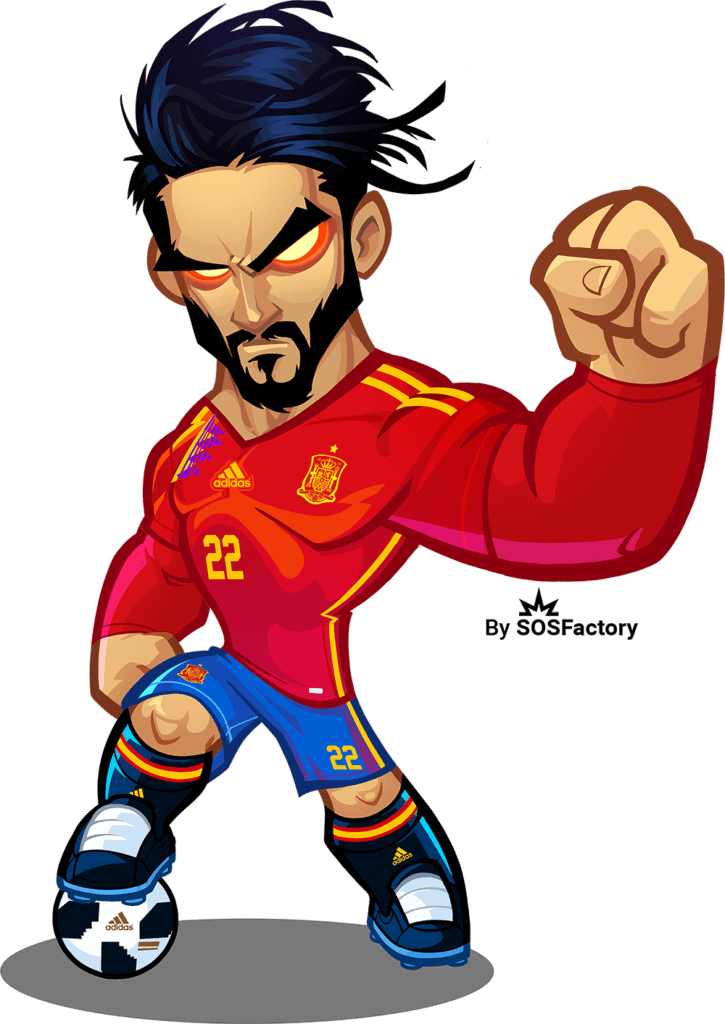 His nickname talks by himself, this guy is pure magic, creative and very technical midfield-forward top player from Real Madrid. The hearth of Spain team. He is from my hometown, Málaga 🙂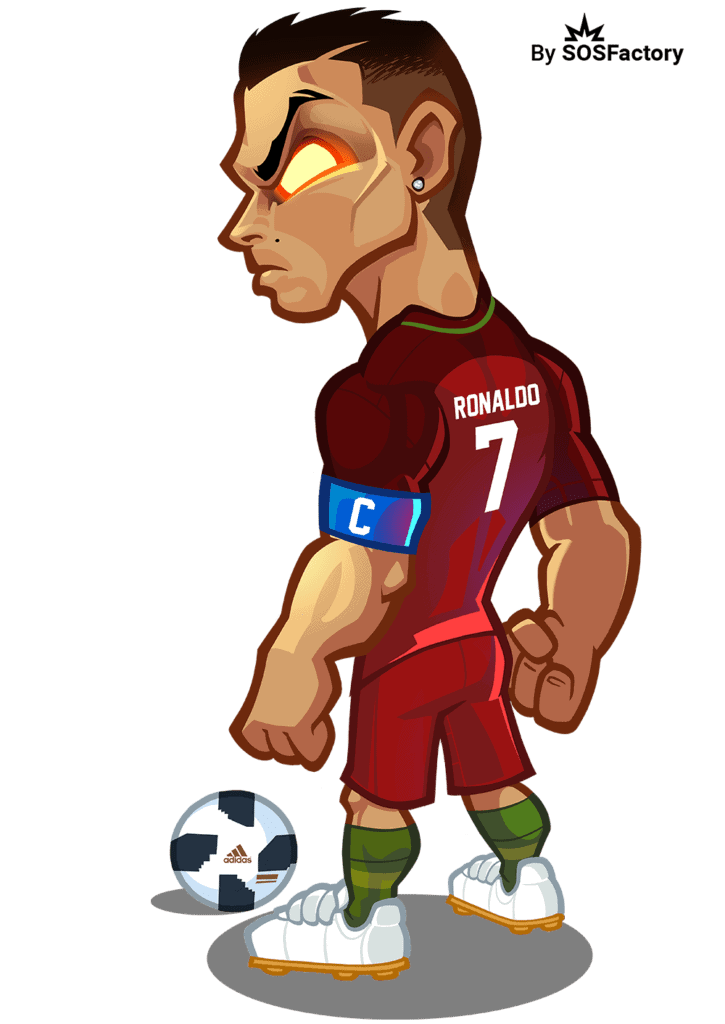 There is only 2 possible reasons for not knowing him: you don't like football or were in a cage for the last 10 years. Maybe – not – the greatest of all time (?), certainly the most effective and career-consistent killer.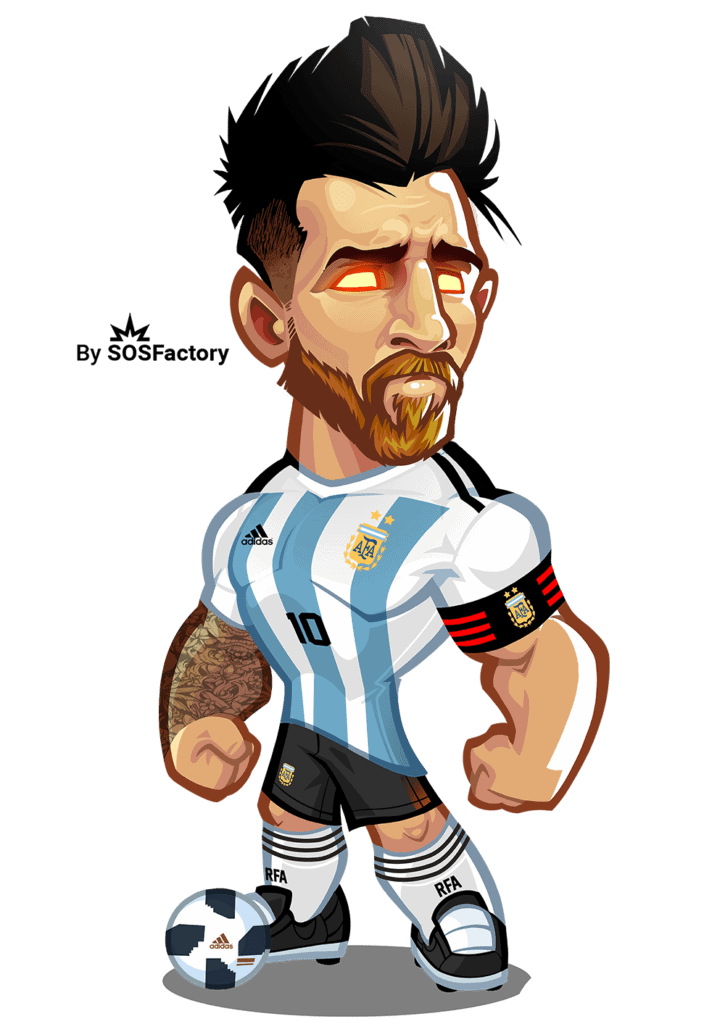 He is fast, electric and precise, a successful career built in Barcelona over the years. In opposition to CR7 he is introvert and shy but probably the greatest player of all time – as long as you don't care about Worldcups 😛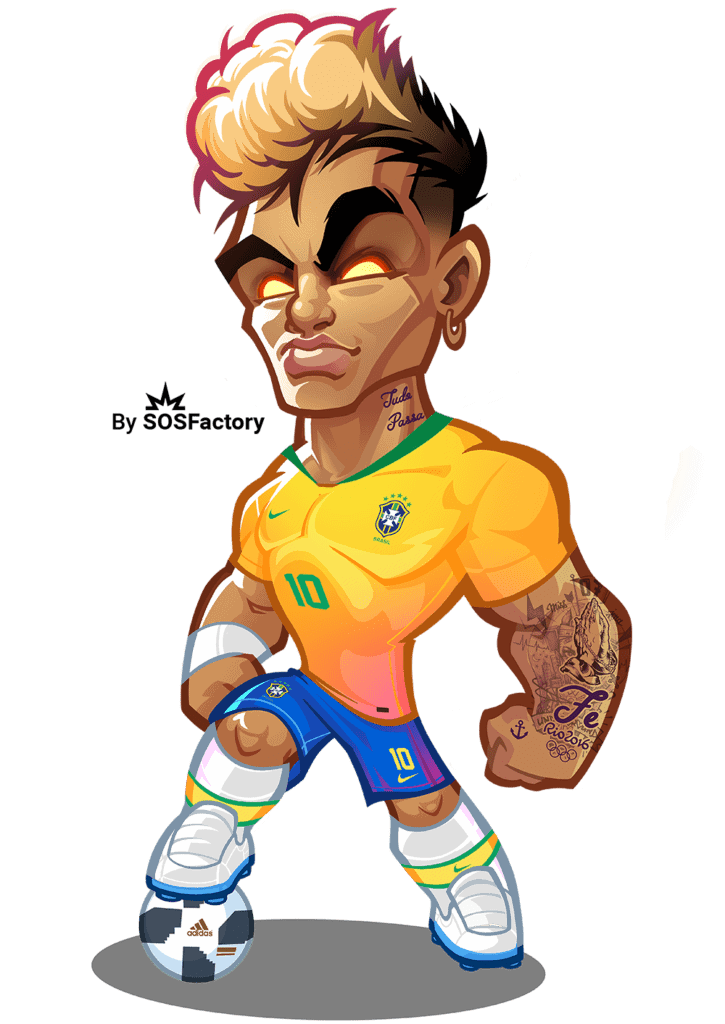 The next top star  – with permission of CR7 and La pulga- , but probably only the best among the humans. Creativity, joy and good marketing. I love his aesthetics, probably the most enjoyable to be drawn.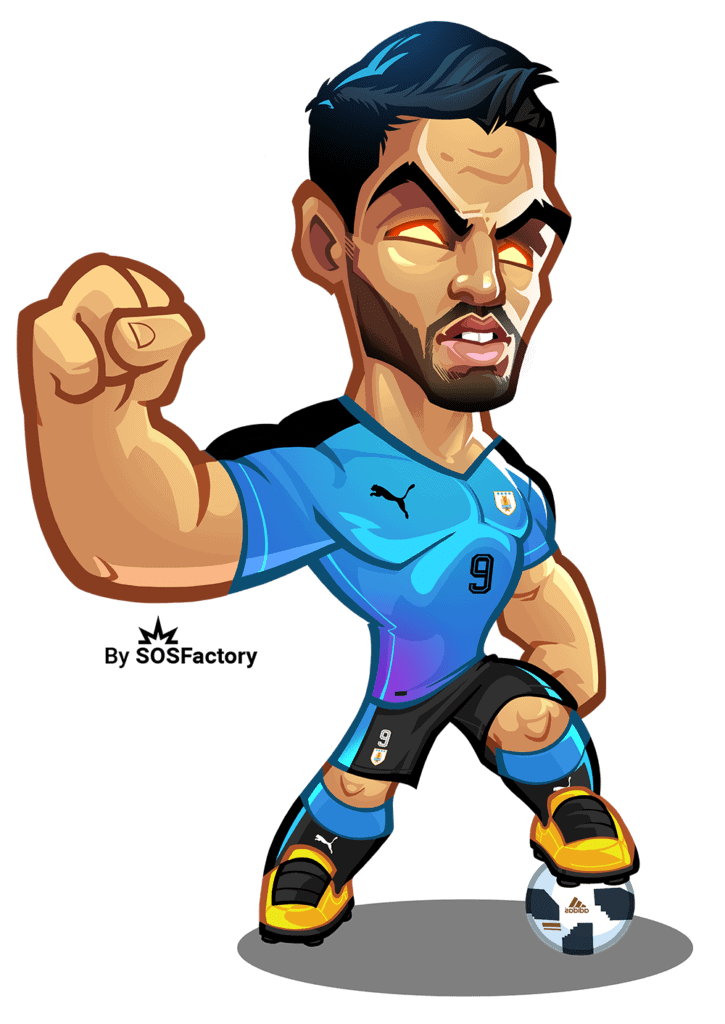 Luis "El Pistolero" Suarez
As a Real Madrid fan I hate this guy, so I guess he does a good job for Barcelona 😛 Not the cleanest one though but quite effective. He is a killer, together with Messi and Neymar he uses to form the best forward in the world not because they are good individually but because they fit all together.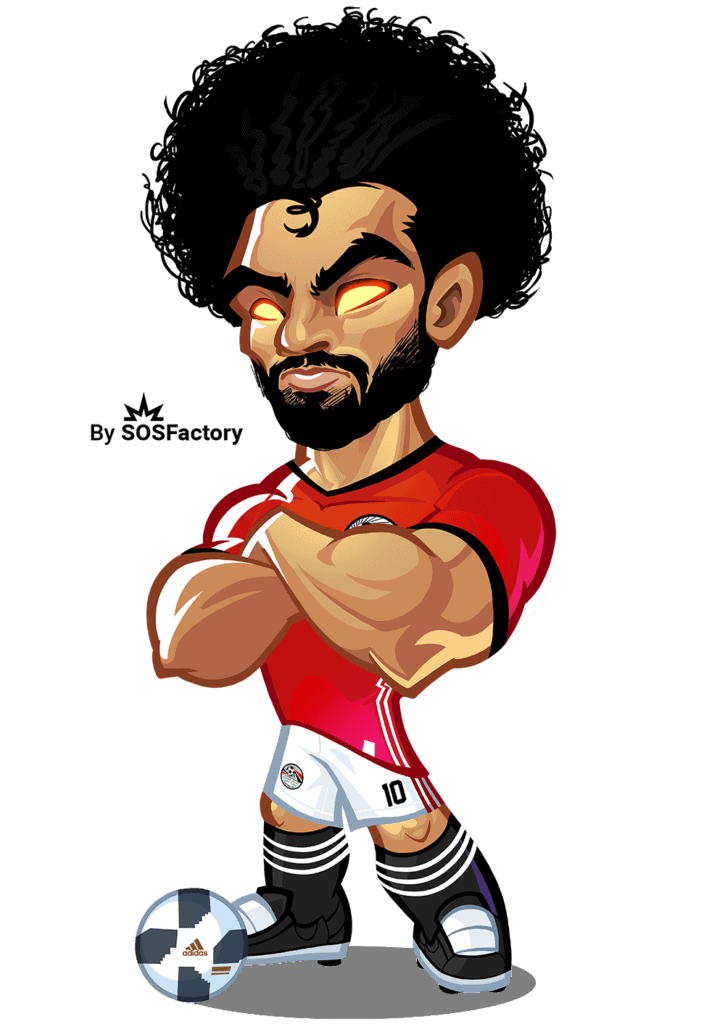 The "Egyptian Messi" seems to be the last sensation in the football world. He did a really good season with Liverpool but fortune didn't accompany him in the last matches, an injury deprived us of a top level Champions League.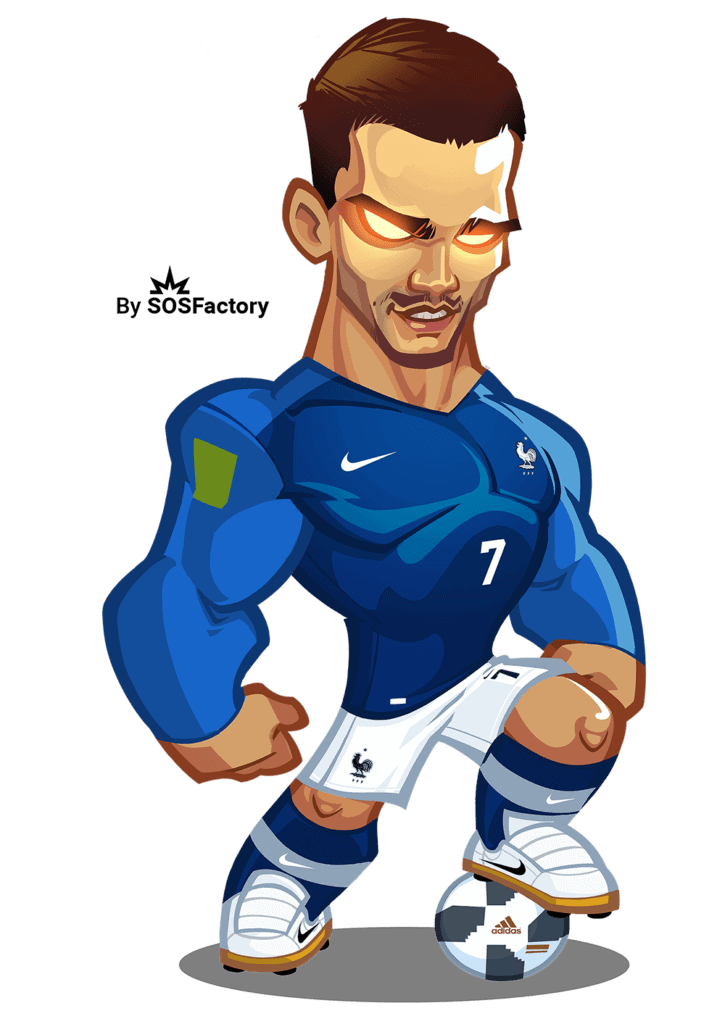 Not a killer, not the quickest, not the most powerful but good in all fields. Antoine is a top "allfielder" he can eventually play at any position. I follow him since he joined Real Sociedad and I still don't understand while no top team signed him before.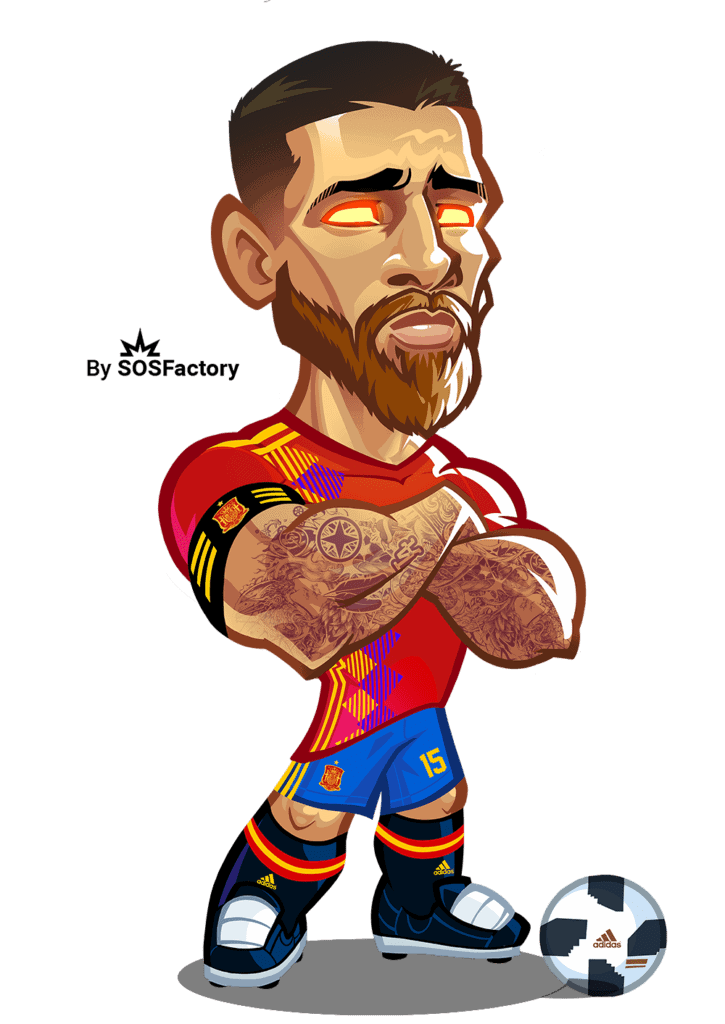 Captain of Real Madrid CF and Spanish national team, 1 Worldcup, 2 Eurocups, 4 Champions League… 😮 😮 😮 This guy has a very important role in all the titles his teams has won. I will remember for my whole life that goal in 95′ agains Atlético in Champions League final!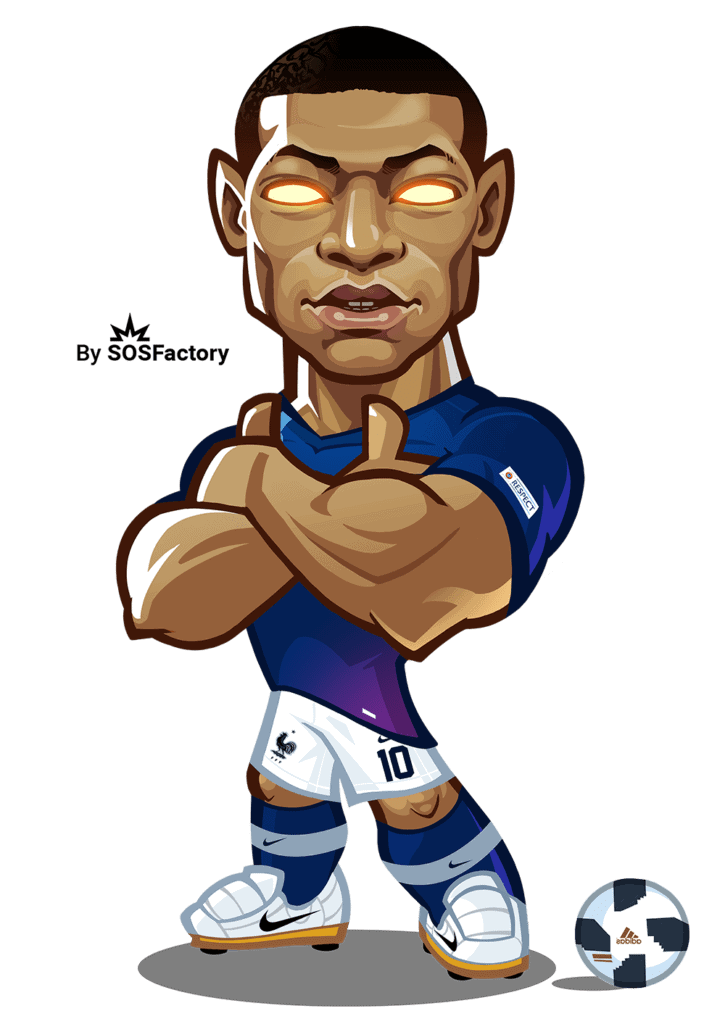 The next top player probably, this guy being only 19 could become the youngest European player winning a Worldcup, the second in History just after Pelé. Speed, technique and power never seen at this age, hoping to see how it develops.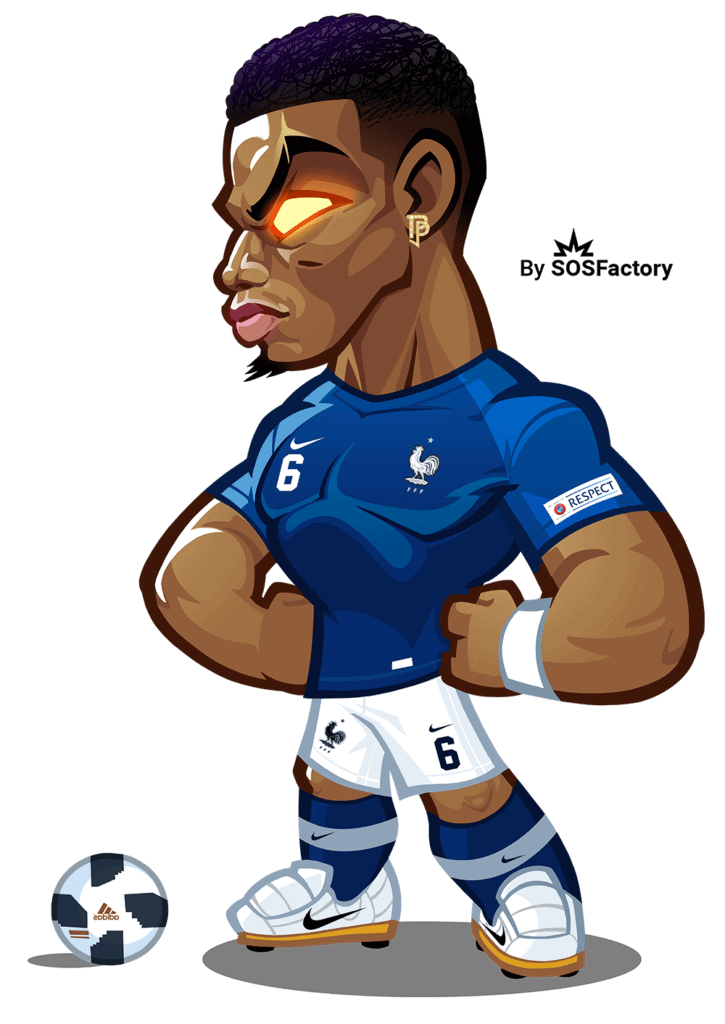 The most expensive transfer before all the PSG madness, a great player with potential but in my opinion he didn't probe anything yet. Worldcup 2018 could be his chance to standout as the greatest midfield that he is supposed to be. Great marketing tough.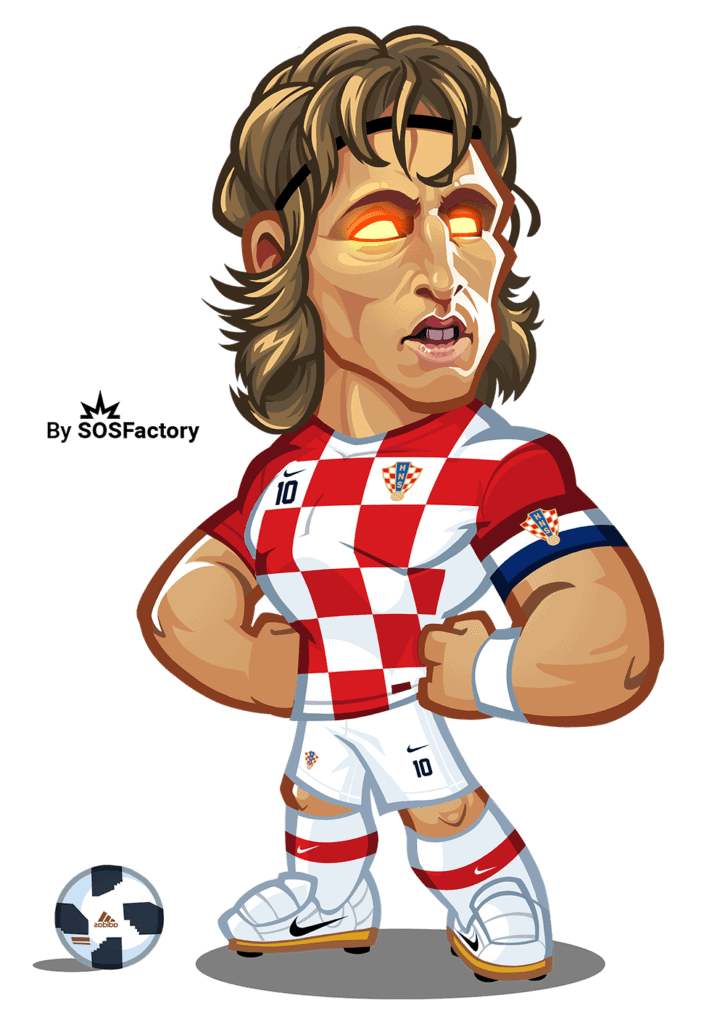 In my opinion one of the 3 best midfield all the time together with Xavi Hernández and Mazinho. Smart, skilled and strong, a top player in all senses. Shame that he is getting older… Real Madrid will have a hard time to replace such a good engine.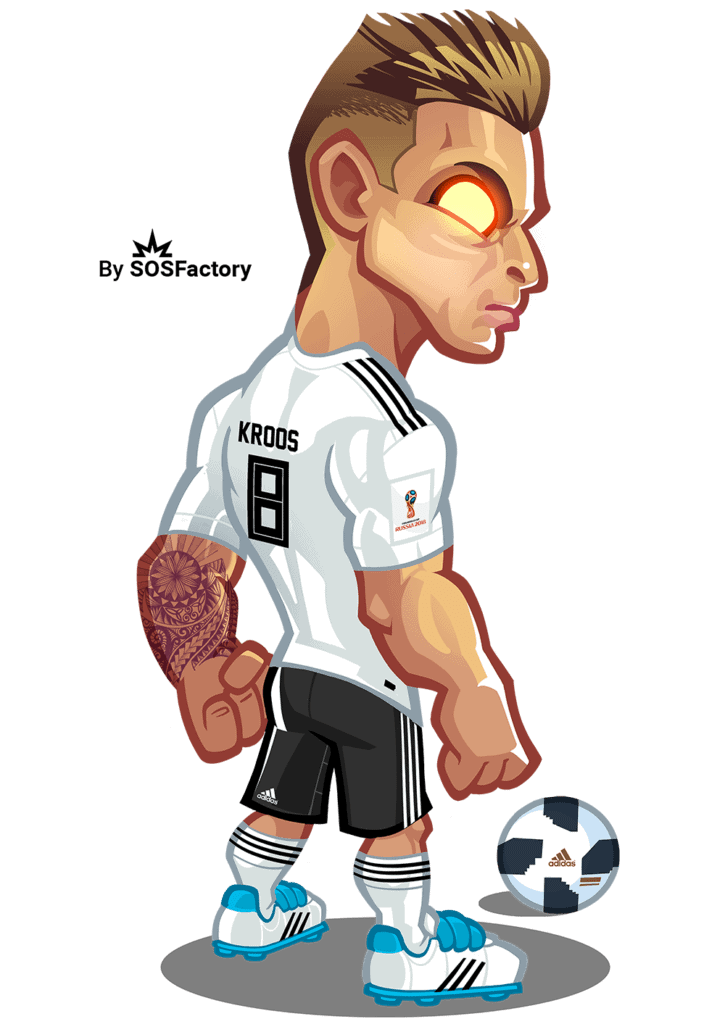 "Made in Germany" is synonym of reliability, there are more chances that you fall down in your bath than he fails a pass. Around 95% of successful passes on average. This guy is a precision machine.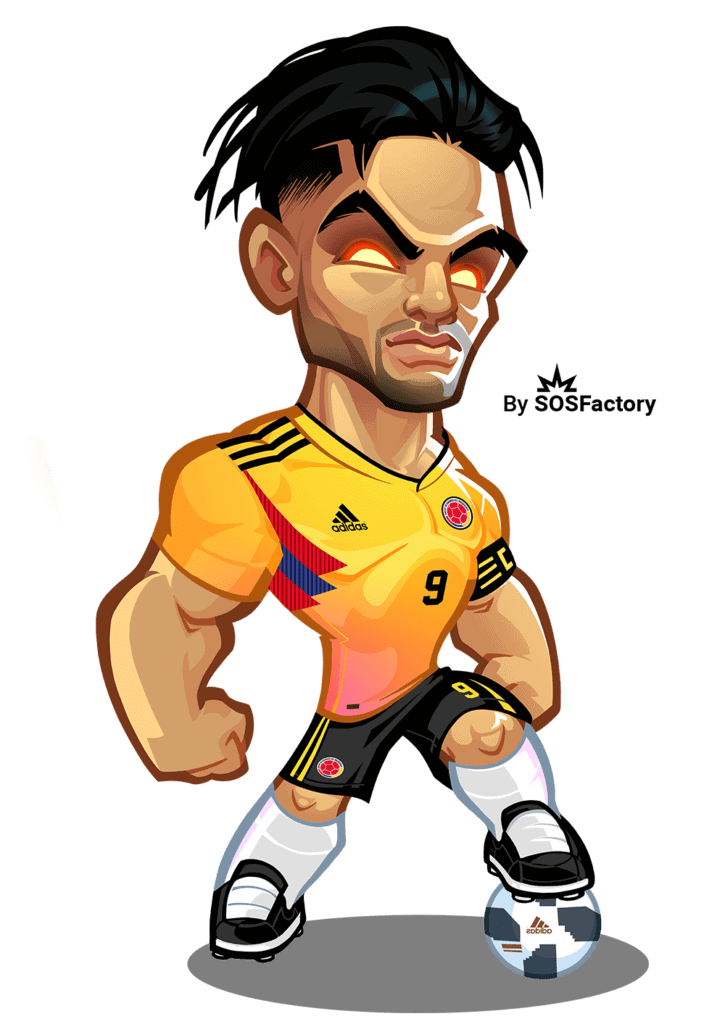 First Worldcup for "El tigre" Colombia Forward and captain. Shame the he left Spanish league, I think he got a bit lost after he quit Atlético de Madrid. I hope he plays good matches and leave a good impression, together with James and Cuadrado he can lead Colombia to the final.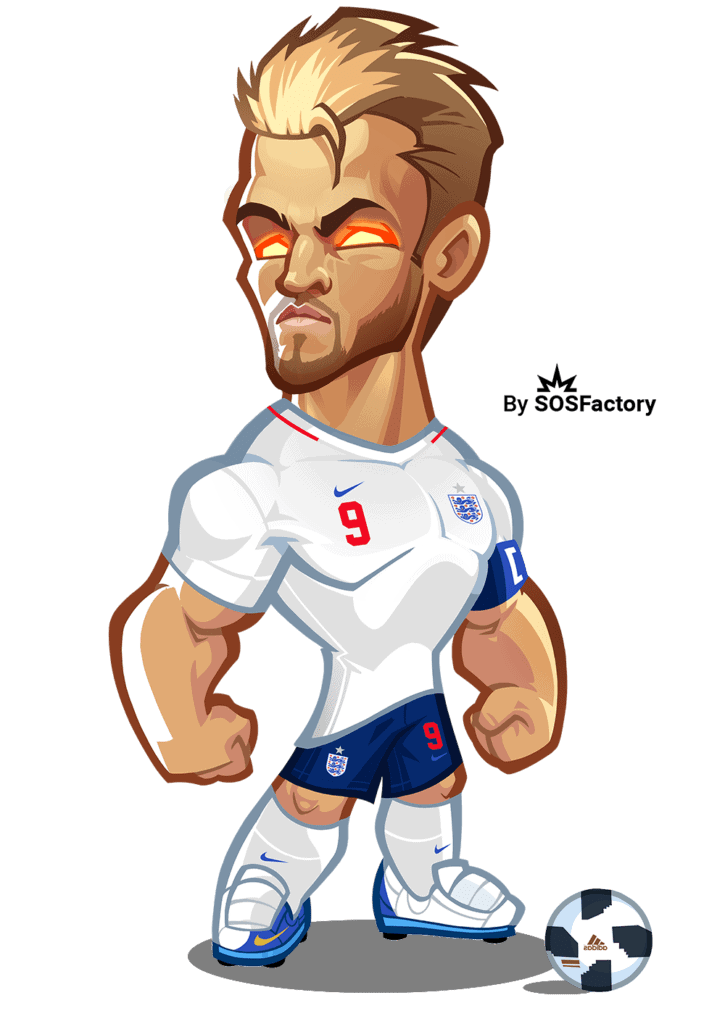 The Hurricane, the killer, the scorer, the leader, the future 9 of Real Madrid
, the captain of The Three Lions!!!… with nuuuuuumber 9… Haaaaaaarry!!!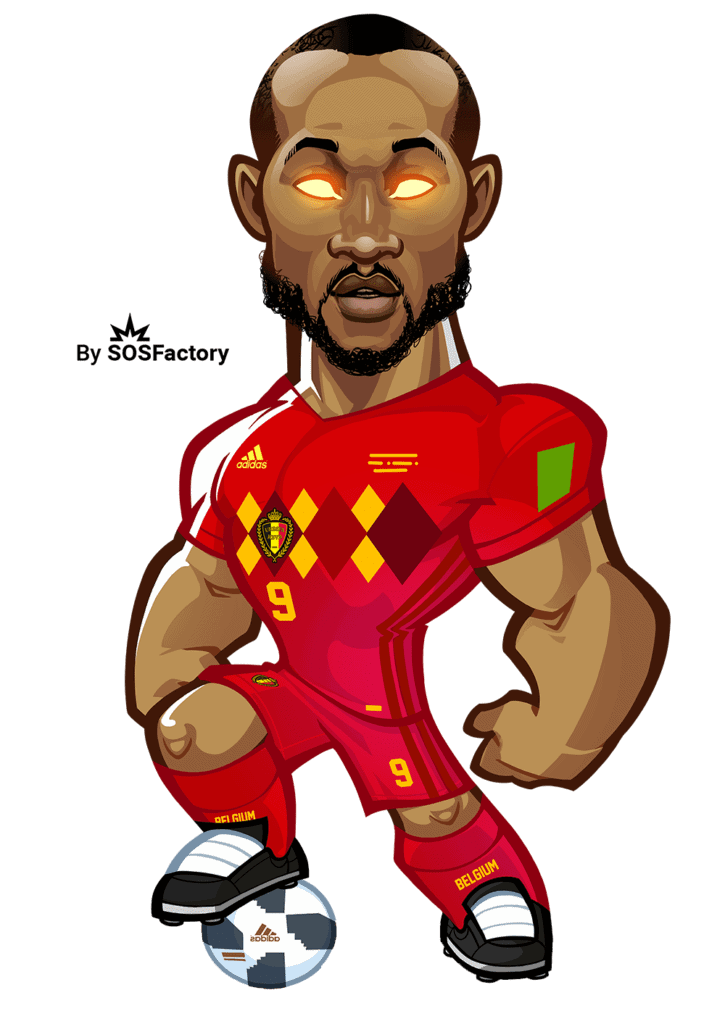 1,91 cm and 94kg make this guy unstoppable once he is running, I personally didn't know this guy that much but his Worldcup is superb, I hope Belgium pass to the final and win the Worldcup… with permission of France!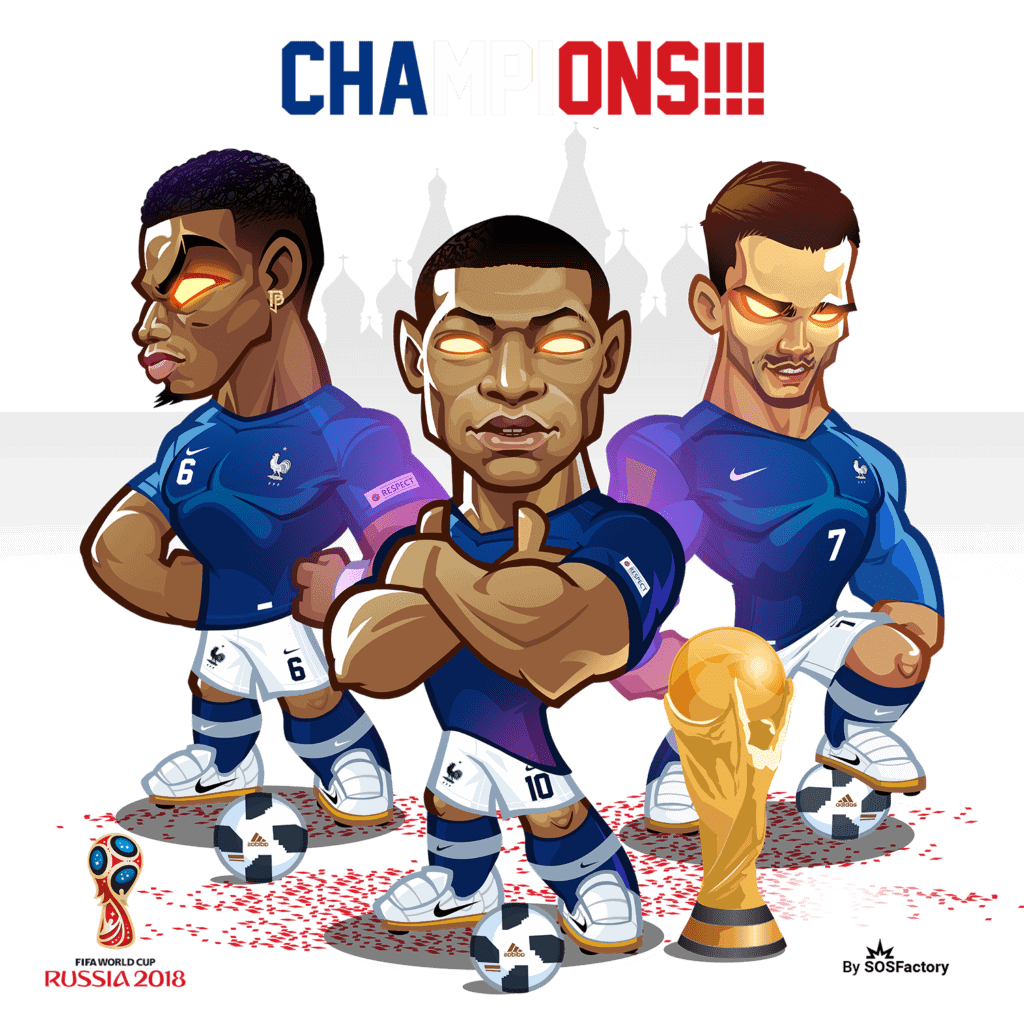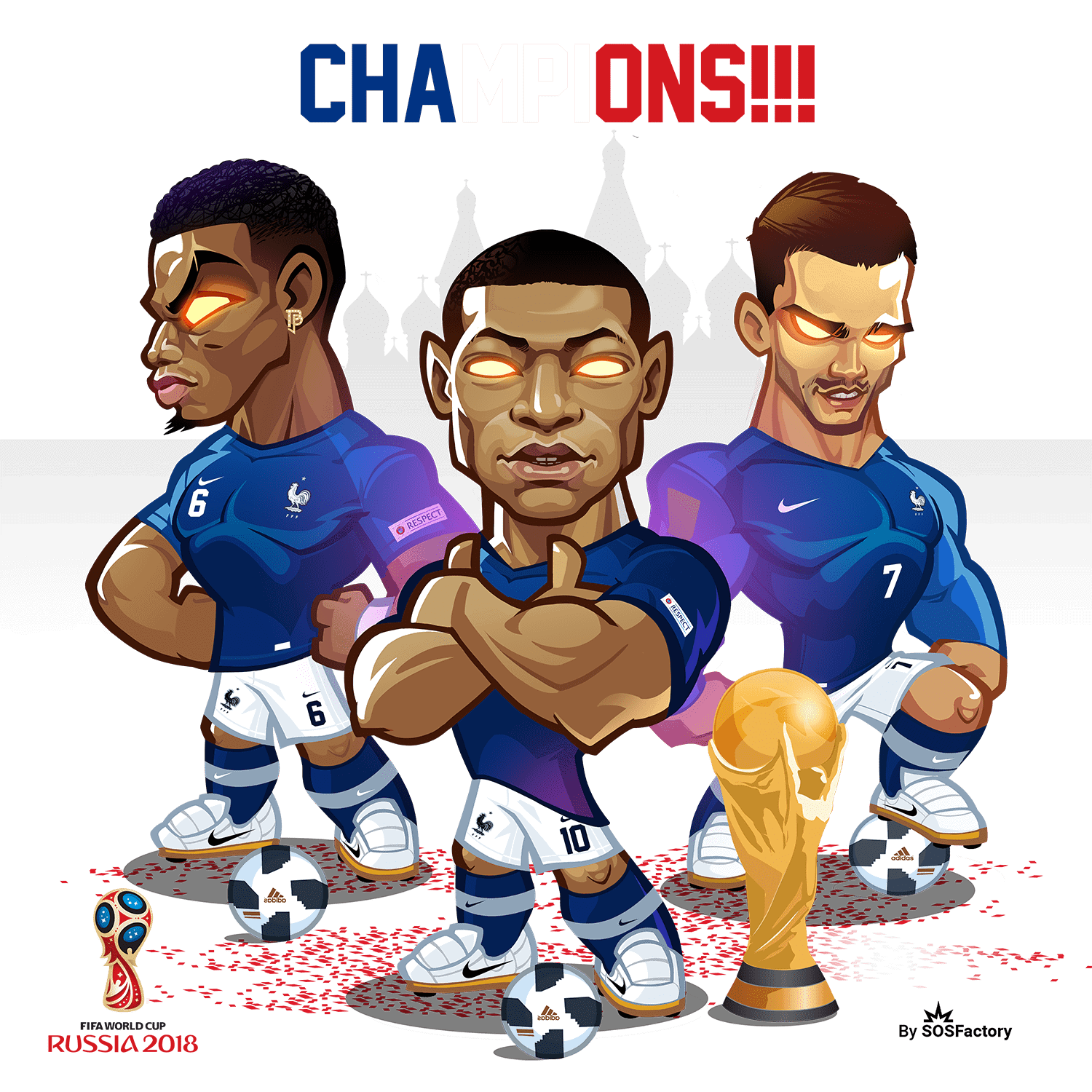 Thanks for your support!!!
The World Cup is finished and so my Mascotization project. I had time to mascotize 15 of my preferred players, no time for more. Maybe next one!!! Thanks a lot of the new followers (+1500 instagramers and around 500 at Facebook) and hundred of likes and mentions!!! It was real fun and I learnt a lot. Enjoy!!!.
***Disclaimer: this is not commercial work, I did it just for fun. I have nothing to do with FIFA, sponsors or the players.
So how do I create those mascot designs?
I recorded a video where you can see the creation process of my mascots, done in Photoshop the whole process took around 2-3 hours.
Do you wanna be Professional Mascot Designer?
I have 2 masterclasses with voice over videotutorials of around 1 hour where I explain all tips and tricks about digital inking and coloring in Photoshop, quick and easy.